The Future of the Past
A fascinating tour of the past as it exists today, and of the dangers that threaten it, through incisive portraits of our attempts to maintain it: the high-tech struggles to save the Great Sphinx and the Ganges; the efforts to preserve Latin within the Vatican; the digital glut inside the National Archives, which may have caused more information to be lost than ever before; and an oral culture threatened by a "new" technology: writing itself. Stille explores not simply the past, but our ideas about the past—and how they will have to change if our past is to have a future.
Publication Date: April 1, 2003
Purchase here:
READ NEXT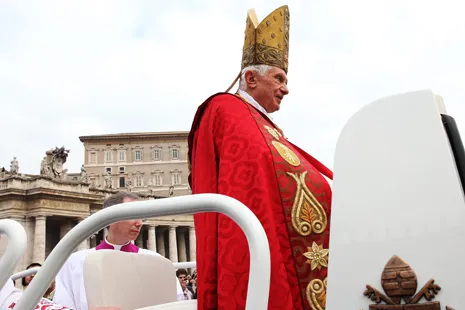 Pope Benedict XVI's decision to step down at the end of this month was a surprise—but not a total surprise. Rumors that the Pope might resign began last summer after the so-called Vatileaks scandal, in which the Pope's personal attendant was arrested for stealing numerous documents from the Pontiff's correspondence. The letters revealed infighting among...
CONTINUE READING